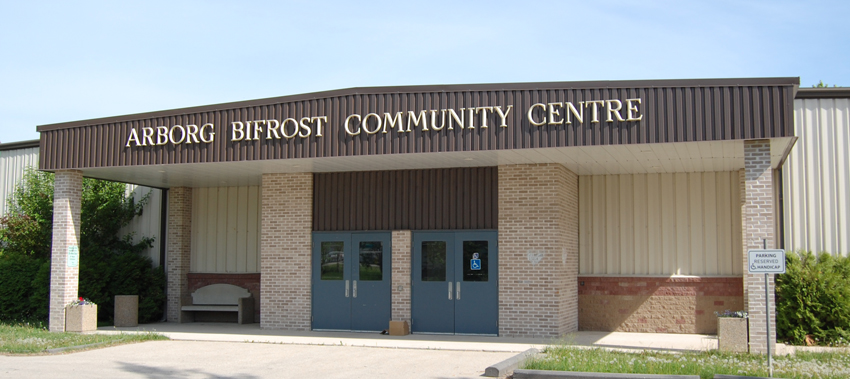 Constructed in 2004, the Community Centre, 409 Recreation Centre, is the 'Heartbeat" of Arborg and surrounding area.
 
The Community Centre povides numerous amenities such as:
    ◦    Commercial Kitchen
    ◦    Internet Access
    ◦    2 Ceiling Mounted Projectors & Screens for Presentations
    ◦    Stage
    ◦    1,500 square foot Dance floor
    ◦    Sound System
    ◦    Second Convenience Kitchen

Versatility is what separates the Community Centre apart from any other facility in the Interlake. It can play host to events for 10 people up to 500 with ease and comfort. The Community Centre uses its movable wall system to divide the facility into 2 rooms; the Arborg Credit Union Room and the Puratone Room. Each room is unique and provides the user with all the amenities for a successful event.
 
Whatever your event, wedding, social, dance, conference, play, seminar, meetings, etc., the Arborg Bifrost Community Centre is the place to make it happen.

For more information, or to book your event, please call 204-376-5576, or email tom.abprc@mymts.net or This email address is being protected from spambots. You need JavaScript enabled to view it..