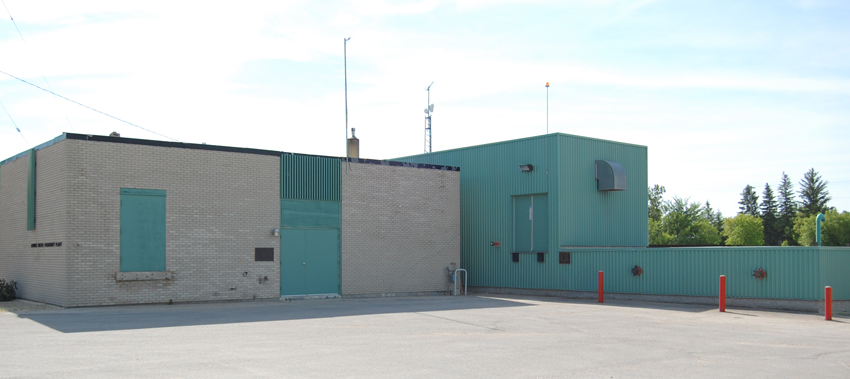 NEW RATES - Effective January 1, 2018
, the Public Utilities Board has approved the following revised water and wastewater rates:
 

      Current Rate

           New Rate

Water per 1,000 gallons

          

  $  9.15

                $  9.40

Wastewater per 1,000 gallons

            

$  2.90

                $  2.85

Quarterly Service Charge

           

$ 30.30

                $ 35.50

Minimum Quarterly Bill (3,000 gal)

           

$ 66.45

                $ 72.25

Flat Rate - Wastewater only

           

$ 66.55

                $ 71.15
The Town of Arborg has completed the installation of RMRS Meters to all businesses, institutions and households in the Town. Meters will continue to be read every 3 months, or as needed when you move out of your residence. An added feature of these meters is the ability to detect whether there is a leak within your building by recording the number of consecutive days water moves through the meter non-stop. A notice will be placed with your Water & Sewer bill if a leak is detected in your building.
If you have questions regarding your bill, or wish to make arrangements for a Final Meter Reading prior to moving, please call 204-376-2647. Messages can be left after hours.
Other Information:
To improve water efficiency and reduce the risk of high Utility bills due to leaking toilets or taps, CMHC and the Town of Arborg recommend regular inspections of your taps and toilets be undertaken to stop leaks before they become larger problems.
Did you know a toilet that continues to run after flushing can waste
20 to 40 Litres (4.3 to 8.7 gallons) of water per hour
? In 1 day that is over 100 gallons. In 1 Quarter this could increase your water bill by over $80.00, in 1 year it would be over $300.00.
At times toilets leak but you can't hear or see it. To ensure your toilet is not leaking, put a few drops of food colouring in your tank, if the colour appears in the bowl WITHOUT FLUSHING, your toilet is leaking.
Other water usage information
A standard shower head uses 18 - 27 Litres (4 - 6 gallons) per minute; a low flow shower head uses only 9 - 11 Litres (2 - 2.4 gallons).
Fully load your dishwasher before running.
Left over dish water makes a great bug spray for aphids, white flies & spider mites (just remember to strain out any food bits before filling your spray container).
Standard faucet aerators can use up to 16 Litres (3.5 gallons) of water per minute. Low-flow aerators can reduce this by half.  
Consider composting your vegetable matter instead of using the sink garbage disposal system.
 In accordance with the Town's 
Operating License for a Public Water System
, the following information is available to the public for inspection            
during regular office hours at the Municipal office:
- All water quality analysis result required to be performed over the past 24 months;
- Every permit, order, advisory and license in effect
 A copy of the Annual Report required in relation to the water system is available for review under the
Files & Documents
section of this website, under the
Utility Information
folder.